SUNG HOON: ENTREVISTA EN LA PISCINA Y SU DEBUT EN EL CINE

http://www.asiafarandula.net/2017/08/sung-hoon-entrevista-en-la-piscina-y-su.html

Sung Hoon (de nombre real Bang Sung-hoon, 34 años) revelò el motivo del por qué había abandonado la natación en una reciente entrevista del 8 de Agosto de 2017 con la edición Coreana de bnt International.
El actor fue miembro del equipo nacional de natación y se especializó en estilo mariposa. Estuvo en la natación durante 14 años pero se retirò debido a una lesión en su columna, la que resultò en màs de 10 cirugías.
Durante la entrevista, que se llevò a cabo en una piscina al aire libre, no obstante, el actor dio otra razón para dejar la natación:
"Crucialmente, Park Tae-hwan apareció y decidì abandonar" ...
dijo el actor referièndose al medallista de oro Olímpico y campeòn mundial.
El ex atleta de la natación se dedicó entonces a la actuación y debutò en 2011 con el drama de SBS "New Tales of Gisaeng".
Aquí algunas fotos para la revista bnt International:
(foto por bnt International Korea)
SUNG HOON DEBUTA EN LA PANTALLA GRANDE
El actor también està por debutar en el cine, con la película BROTHERS IN HEAVEN, también conocida como COME BACK TO BUSAN PORT (lanzada con este nombre en China y Japón), que aún no tiene fecha confirmada de estreno.
(Póster de Película con actor Sun Hoon, por Cine Made In Asia, dice en inglès:
"Un destino infernal que amordaza el uno al otro")
Póster película BROTHERS IN HEAVEN, dice en Inglés:
"Somos mellizos, juntos nos convertiremos en ángeles o demonios"
Un año ha transcurrido desde que finalizó el rodaje del film que supone el esperado debut en la gran pantalla del actor Sung Hoon, quien ha logrado fama por toda Asia y a nivel internacional, con dramas como: "Faith | Shinui (SBS / 2012)", "Oh My Venus (KBS2 / 2015-2016)", "Five Enough | Aiga Dasut (KBS2 / 2016)", que le valió el premio de mejor actor en los 2016 KBS Drama Awards o el èxito reciente en "My Secret Romance" de OCN en 2017.
El film que nos adentrará en el enfrentamiento entre dos hermanos que viven a ambos lados de la ley, corre a cargo del director y guionista Park Hee Joon que afronta su cuarto trabajo como realizador tras "Mandate (2008)", "Birth of a Man | Namja Taeunada (2002)" y "Dream of a Warrior | Cheonsamong (2001)" y en donde aparte de Sung Hoon cuenta con el respaldo del actor Jo Han Sun de 36 años, como co-protagonista de esta historia, reconocido actor y conocido por los dramas
Yeah, That's How It Is
(SBS, 2016),
Mask
(SBS, 2015) y
The Woman Who Married Three Times
(SBS, 2013)
y que fue galardonado en 2007 en el
15avo Chunsa Film Art Awards como
Mejor Actor de Reparto, por su actuación en la película Cruel Winter Blues.
Por otro lado, cabe destacar la presencia del galardonado y destacado actor y productor de cine hongkonés Simon Yam de 62 años, a quien le ha gustado trabajar en producciones coreanas como en "The Thieves / Dodookdeul (2012).
SINOPSIS:
La cinta nos adentrará en la vida de

Tae-Joo (Jo Han Sun) y Tae-Sung (Sung Hoon) que

son gemelos fraternales. Se separaron a una edad temprana y cuando se reúnen de nuevo, sus lugares en la vida están en lo más alto de sus respectivos caminos. El hermano mayor Tae-Joo es un detective para un equipo de investigación especial que trabaja actualmente en un caso importante de contrabando. Por otro lado, el hermano menor Tae-Sung es el número 2 de una organización criminal.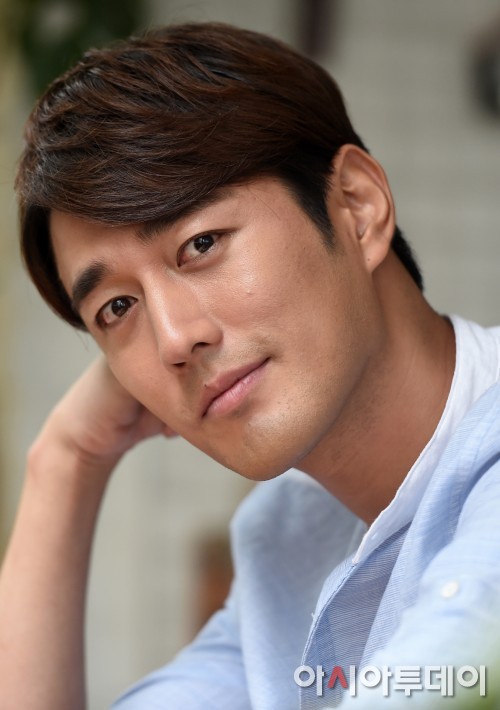 actor Surcoreano Jo Han Sun
actor Hongkonès, Simon Yam
En estos momentos SUNG HOON està protagonizando "The Idolmaster KR", una serie dramática basada en un popular video juego Japonés llamado también "The Idolmaster".
Entre las curiosidades sobre el actor, les cuento que además de tener cirugías en su columna, el bello actor también sufrió de cáncer a su mandíbula, todo un luchador el este actor. Cuando se le ha preguntado sobre su chica ideal siempre responde que sea adorable, que sea más cute que sexy y en cuanto al físico que sea bajita.....¿ Cómo su protagonista en My Secret Romance ?
Por la gran química con la actriz actriz Song Ji Eun en MY SECRET ROMANCE, se viene especulando hace varios meses en los medios coreanos que ambos actores podrían estar en una relación....
Desde Asia Farándula, le deseamos a Sung Hoon los mejores deseos de éxito en su debut en el cine y en todos sus proyectos laborales y personales.
¡ Hasta la próxima noticia !
Trailer película BROTHERS IN HEAVEN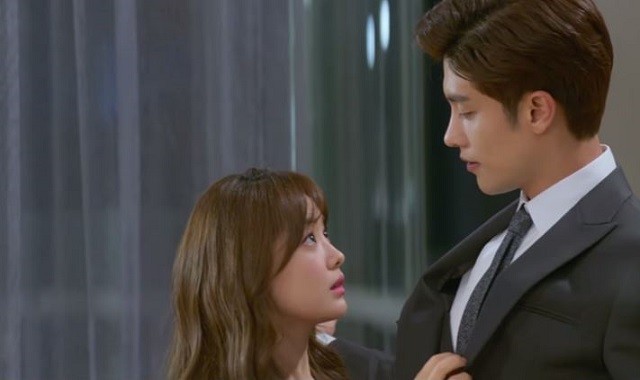 La actriz Song Ji-Eun y Sung Hoon en My Secret Romance, OCN 2017.
(Artículo preparado por Jessica Figueroa para Asia Farándula, fuentes consultadas: The Korea Herald en inglés, Cine Made in Asia, Wiki Drama, Sung Hoon International)